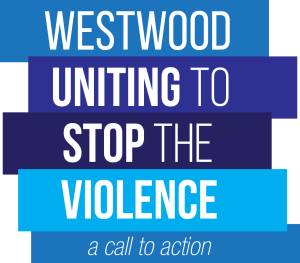 Join us September 23rd, 2017 for an Update
Westwood Uniting has made great strides in reducing violent crime by leaps and bounds but our work isn't done. As we evaluate the successes achieved by Westwood Uniting to Stop the Violence, which was comprised of diligent community members, it's Police Dept., and a commitment by the city to offer it's resources, we are seeing over a 50% reduction in violent crime in the McHenry Corridor. Our work is not over. We must continue to push back against crime on our streets! Westwood Civic would like to have your input on what comes next. Hearing from the community regarding areas of concern is a important part of the multi pronged approach to public safety. Please join WCA and District 3 in continuing to bring safety to Westwood. There will be a public meeting with refreshments Sat. Sept 23rd, 10a-12p. Thank you and hope to see you there!
More details here.
Westwood Crime Stats Update, July 23, 2016
Here is the Cincinnati Police District 3 presentation on Westwood crime stats, as offered at the community meeting July 23. Full notes from the meeting will follow later this week.
Community-Based Responses to Crime
Here are the Community-Based Responses to crime, specific to location.  On July 23, 2016, community action teams are forming to implement these recommendations. Note that there are additional recommendations for each location that are dependent on partnership with city departments and other organizations. Those responses will be coordinated by the organizing team.
Reports and Recommendations by Location
Here are the reports and recommendations from each of the problem-solving teams:
Harrison & Boudinot Executive Summary
Harrison & Boudinot responses
Harrison & Fischer
Harrison & McHenry
Help Wanted for Problem-Solving Teams
Following deliberation and input at the November 14 event, organizers have selected three locations for concentrated problem-solving activity: Harrison & McHenry, Harrison & Fischer, and Harrison & Boudinot. We're seeking involvement from citizens to join organizers, police, city departments, and local organizations on problem-solving teams for each of those locations. If you're interested, let us know which location you want to be involved in and we'll be back in touch about the work ahead. Expect a meeting in January with each team to decide on its schedule going forward. We're looking for short-term wins and long-term problem solving with some strategies in place by spring and measurable impact evident this summer. We're also looking for information about resources — any local information resources or organizations or services that could be put to good use in addressing problems. We want to add lists of resources to our website and make them available to the problem-solving teams. Send us information, please, about resources you're familiar with and that might help us with our response (that's our solutions and actions). And we looking for people to help — residents, stakeholders, influencers, key players, leaders, parents — anyone who wants to be a part of a solution-oriented process focused on one of those three locations. Please share this information if you know someone who should be involved in the Westwood Uniting to Stop the Violence effort.
A Strong Response to the Call to Action 
Slides from the November 14, 2015 presentation
Close to 150 people gathered in Westwood today in response to Westwood Uniting to Stop the Violence, a call to action issued by Westwood Civic Association and its #westwooduniting organizing team. Attendees learned about the SARA model for problem-solving, to which organizers have committed. This event was focused on scanning and a bit of assessment. CPD District 3 Commander, Captain Aaron Jones walked participants through data related to fatal and non-fatal shootings in Westwood , year to date, and related crime data. Attendees then gathered in small groups to discuss the data, respond with additional observations, and identify the chief problems that are evident from the scan of the recurring issues of concern to residents and law enforcement.
What's next? The organizing team will review the top named problems and will establish action teams to develop responses to the problems, continuing to focus on the problem of shootings in Westwood and contributing factors. More to follow here once the team debriefs and plans the next steps.
Community Public Safety Initiative Kicks Off with Program on November 14, 2015
The Westwood Civic Association, The Community Police Partnering Center, and Cincinnati Police District 3 are providing leadership for a community-engaged problem-solving process to reduce gun-related violence in Westwood. All interested Westwood residents and stakeholders are invited to Westwood Uniting to Stop the Violence: A Call to Action on Saturday, November 14, 2015 from 8:30 am – 12:00 noon at Westwood United Methodist Church, 3460 Epworth Avenue, Cincinnati, OH 45211. The Call to Action on November 14, the first in a series of community work meetings, will focus on problem identification and will introduce a process for developing solutions and taking action.
With twenty nine fatal and non-fatal shootings in Westwood between January-August 2015, one shooting per 1,000 residents and an increase over the six shootings in the same period last year, Westwood residents want to be part of positive change to stop the violence, in partnership with police, neighbors, faith-based communities, community and youth organizations, and others.
Westwood United Methodist Church is on Metro's 21 bus line. There is a parking lot and on-street parking. The program will take place in the WUMC gym and will start with registration and coffee. The full morning program will include presentations and group work, all aimed at data review and problem identification, so that Westwoodians can then join together to methodically develop and implement solutions and assess our progress.
"No single approach will result in reduced gun violence in our neighborhood," said Mary Jenkins, president of Westwood Civic Association. "We will only achieve this goal if we understand the data, join together across socioeconomic differences and diverse life experiences, take a multi-pronged approach to resolving this issue, and commit to action – together."
Westwood residents interested in joining the effort to improve public safety and reduce gun violence should answer this call to action. The morning of November 14 will kick off a series of citizen-led initiatives that will stem the violence.
About The Westwood Civic Association and The Community Police Partnering Center
The Westwood Civic Association is Westwood's community council. It provides a voice representing the concerns of our neighborhood that is heard and respected by our City Council and provides a forum to discuss neighborhood issues and events. Westwood is Cincinnati's largest neighborhood. Over 30,000 residents in this six square mile area have chosen Westwood as their home. Partnering with communities and the Cincinnati Police Department, the Community Police Partnering Center facilitates effective strategies to reduce crime and disorder while developing positive interaction and increased trust between the police and neighborhoods.
Media Inquiries:
Shawntee Stallworth-Schramm, President, Westwood Civic Association
Convener, Westwood Uniting the Stop the Violence: A Call to Action
513.364.9025
SaveSave